Personal Fitness Classes for All
Get Fit With Our Training Programs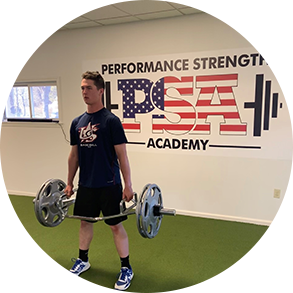 Get personal fitness classes from Performance Strength Academy in Bordentown, NJ. We offer various training programs for your fitness and sports-related needs. Whether you are an athlete who needs a training facility or a fitness enthusiast looking for a gym, we are the place to be. Our well-equipped facility is home to licensed and certified trainers that are ready to help you achieve your fitness goals!
In proud partnership with US Elite Baseball.
We train with many US Elite Baseball Athletes. A Conditioning Strength Training regiment, endurance training and Nutritional Guideline keeps these athletes in peak physical form. Performance Strength Academy uses professional tools such as the IN-BODY 270 In just 15 seconds, the In--Body breaks down everything in your body. From body fat percentage, body fat in pounds, skeletal muscle mass in pounds, skeletal muscle mass percentage, water weight, and many more features!
PERFORMANCE STRENGTH ACADEMY THE PRO CHOICE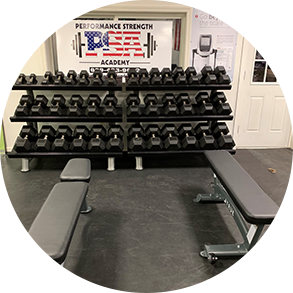 Performance Strength Academy has been a training spot for many All American Professional and Semi-pro athletes. Check out our list of
top talent
.
Learn More About Our Fitness Classes
If you want personal fitness classes that actually deliver results, come to Performance Strength Academy. We are more than just your regular gym—we offer personalized programs for each of our clients, as we know that everyone has unique fitness goals and training needs. What are you waiting for? Get in touch with us to learn more. We accept walk-ins so feel free to drop by!